Akshita Tripathi | Fundraising Co-Leader
Bio coming soon…
.
Paulina Wodarz | YAC Secretary
Bio coming soon…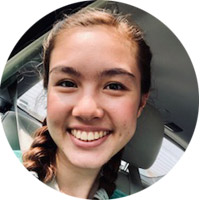 Allison Van Erp | YAC Leader
My name is Allison van Erp. I am adventurous and love trying new things. My passions include reading, writing, being creative, eating food, playing volleyball, listening to music, learning languages, and hanging out with friends and family. I am the co-owner and founder of a dog walking business in my neighborhood, as well as co-president of my school's creative writing club. When given the fun opportunity to learn and enhance new skills and meet new people with the WJF YAC, I jumped at the chance! For the past three years, I have participated in the WJF Making HERStory event, and love what the organization does. I am excited to have a part in it!
Kashish Sachdeva |
Bio coming soon…
Anna Kee |
Bio coming soon…
Ria Babaria | YAC Outreach-Fundraising Co-Captain
Bio coming soon…
Aneka Edwards | Video Production Manager
Hi I'm Aneka Edwards! Currently, I am a sophomore at Huntington Beach High School. Some extracurricular activities I am part of are: Huntington Beach High School's Academy for the Performing Arts (APA). Through this program, I major in Multimedia Entertainment Technology. I work in live video production as well as directing and writing video projects. At school, I also take part in Model United Nations, where I attend conferences and compete against other schools. I have a passion for art, including painting as well as creating street art. I joined the WJF Youth Council because I am passionate about inspiring young women and creating a safe space for them to be themselves.
Veronica Kuo |
Bio coming soon…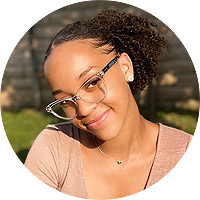 President Morgan-Barnes | Content Creator
On the surface, I am a student, big sister and cousin. I am hard working, strong minded, and I strive to make decisions that will make my family and close friends proud. I am especially passionate about working to dismantle systems of oppression and working toward social justice through education, discussion, questioning authority and protest. My drive to have difficult but necessary conversations and my willingness to learn from others is part of what propelled me to be a part of the youth council.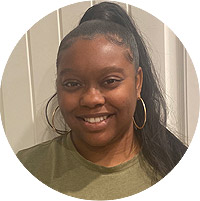 Chiree Rice-Coplin | Content Creator/Marketing
Hey Everyone, My name is Chiree. I love listening to music like Beyonce and Kehlani. A person that I love and look up to are all the strong independent women that have been in my life, including my mother. I attend University of California Riverside for Business Marketing. I want to franchise food companies (like Starbucks and McDonalds) in places that need them. I joined the Women's Journey Foundation to meet new people and make new friendships. I also want to help young girls recognize their worth and that they can do and be whatever they want. I hope to make a difference in someone's life. I recently heard a quote from Bianca Blair- "It's okay to be nervous as long as you're not scared." I think this is important for anyone, but especially for young girls because being nervous is good and okay. It means that you are about to do something that you care about, that is important to you, and that might change your life. So, don't be scared of anything!!