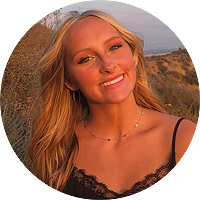 Ella Dover | Co-Leader
Hello! My name is Ella Dover, I'm a 17 year old senior in high school. So Cal born and raised, I developed a huge love for the beach. I like to spend any free time I have there. I'm also a goalie for my water polo team and a swimmer as well. I'm all about anything in the water. I also love baking and going on fun adventures with my friends. I've also been part of ASB for the past six years. I have gained a few unique leadership skills, which I hope will come in handy for this council. I'm so stoked to be a part of WJF YAC because I've been attending the girls program for years and it holds a very special place in my heart. I know the power it can have and I can't wait to help young girls grow to fully love themselves! One of my favorite quotes that I think can resonate with all women, was said by Michelle Obama, "There is no limit to what we, as women, can accomplish."
.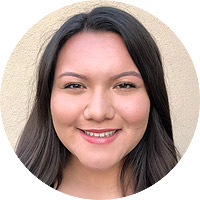 Cassandra Flores | Co-Leader
My name is Cassandra Flores, and I'm in the 12th grade. Some activities I enjoy are hiking, playing volleyball and baking. I have been a Girl Scout for seven years now and enjoy volunteering in my community and helping people any way I can. I joined WJF YAC to help girls my age feel empowered and gain confidence, while building friendships with others that have the same goal. Growing up as a girl I knew there would be obstacles in the way of success but this quote, "My mother told me to be a lady. And for her, that meant be your own person, be independent." by Ruth Bader Ginsberg, gives me the strength I need to overcome those obstacles and become a strong independent woman.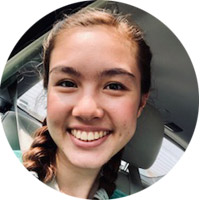 Allison Van Erp | Secretary
My name is Allison van Erp. I am adventurous and love trying new things. My passions include reading, writing, being creative, eating food, playing volleyball, listening to music, learning languages, and hanging out with friends and family. I am the co-owner and founder of a dog walking business in my neighborhood, as well as co-president of my school's creative writing club. When given the fun opportunity to learn and enhance new skills and meet new people with the WJF YAC, I jumped at the chance! For the past three years, I have participated in the WJF Making HerStory event, and love what the organization does. I am excited to have a part in it!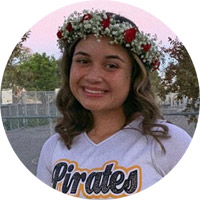 Carina Duarte | Historian
Hi, my name is Carina Duarte. I am a proud senior and varsity cheer captain at San Pedro High School. In my free time, I like to hang out with my family, friends, and dogs. I also enjoy baking anything that has chocolate, or watching a good movie or series, especially The Vampire Diaries. I joined the Women's Journey Foundation because I love the thought of women's empowerment. I truly believe that by being in such an amazing program and alongside other women that believe in the same things I do, together, we can really make a difference in our community. My role model is my mom because she taught me that even though you go through many hardships you always have to come out strong, and work hard for what you want.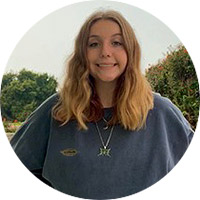 Samantha Brown | Content Creation Manager
I'm currently a 15 year-old sophomore at San Pedro High School. In my free time, I love to play volleyball, visit my friends, watch Netflix, and read. I feel that I have great organizational and communication skills. Upon entering the YAC, I realized that I wanted to spend a lot of time working on my public speaking and resilience. I joined the WJF YAC to make new friends, learn more about feminism and social justice, and to have more opportunities to learn and grow as both a person and a friend to others. I'm extremely eager to learn new team-building skills and how to empower other women in my life. I believe that my huge interest in social justice and equality lead me straight to this organization, and I'm so excited to see what lessons these powerful women will teach me. My favorite quote is, "You are not a drop in the ocean. You are the entire ocean in a drop." (Rumi)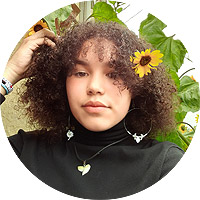 Alma Tamara Bruhnke | Photographer, Content Creator
Hi my name is Alma Tamara Bruhnke. I love to do photography, dance and listen to music. I also like learning different languages. My dream college is Humboldt State University in Northern California. My favorite color is yellow because it makes me feel really happy :). I can play the ukulele and the piano. I really care about the issues going on right now like climate change, wildfires, and habitat loss because of both of those huge issues. I would love to make new friends on this council devoted to making a change as I am.
Aneka Edwards | Video Production Manager
Hi I'm Aneka Edwards! Currently, I am a sophomore at Huntington Beach High School. Some extracurricular activities I am part of are: Huntington Beach High School's Academy for the Performing Arts (APA). Through this program, I major in Multimedia Entertainment Technology. I work in live video production as well as directing and writing video projects. At school, I also take part in Model United Nations, where I attend conferences and compete against other schools. I have a passion for art, including painting as well as creating street art. I joined the WJF Youth Council because I am passionate about inspiring young women and creating a safe space for them to be themselves.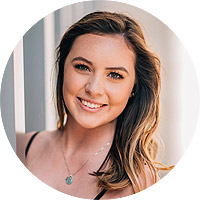 Claire Middleton | Social Media Manager
My name is Claire Middleton and I am from Ann Arbor, Michigan. I am 19 years old and a sophomore in college. I joined YAC because of my passion for empowering women. I love that YAC is geared towards girls because the foundation for confidence starts at such a young age. My favorite female role model is every woman in my family because they taught me how to be strong. I can't wait to work with the rest of the members of the Youth Ambassador Council and grow and learn together.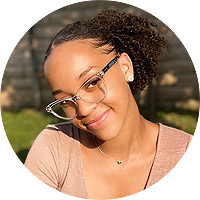 President Morgan-Barnes | Content Creator
On the surface, I am a student, big sister and cousin. I am hard working, strong minded, and I strive to make decisions that will make my family and close friends proud. I am especially passionate about working to dismantle systems of oppression and working toward social justice through education, discussion, questioning authority and protest. My drive to have difficult but necessary conversations and my willingness to learn from others is part of what propelled me to be a part of the youth council.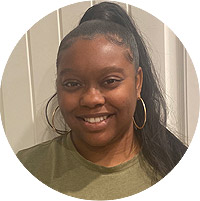 Chiree Rice-Coplin | Content Creator/Marketing
Hey Everyone, My name is Chiree. I love listening to music like Beyonce and Kehlani. A person that I love and look up to are all the strong independent women that have been in my life, including my mother. I attend University of California Riverside for Business Marketing. I want to franchise food companies (like Starbucks and McDonalds) in places that need them. I joined the Women's Journey Foundation to meet new people and make new friendships. I also want to help young girls recognize their worth and that they can do and be whatever they want. I hope to make a difference in someone's life. I recently heard a quote from Bianca Blair- "It's okay to be nervous as long as you're not scared." I think this is important for anyone, but especially for young girls because being nervous is good and okay. It means that you are about to do something that you care about, that is important to you, and that might change your life. So, don't be scared of anything!!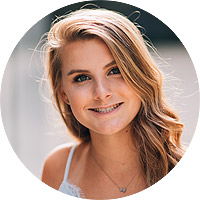 Sophia Rosewarne | Marketing Manager
Hi, my name is Sophia Rosewarne. I'm from Ann Arbor, MI and I'm in my second year at the University of Michigan. I'm excited to be on the WJF YAC and have the opportunity to have a more active role in female empowerment and learn how I can have a greater impact. One of my favorite quotes is "Behind every successful woman is a tribe of other successful women who have her back."