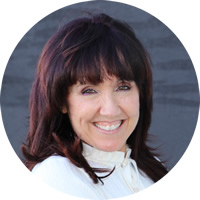 Patty Turrell, President/Founder
Patty Turrell has made a significant impact in both the corporate world and the realm of empowering women and girls. Her diverse career path and dedication to fostering self-esteem in young girls have made her a notable figure in her community.
For over two decades, Patty Turrell served as a Human Resources Director in the corporate world, with a substantial portion of her career spent at the Tricon Company in Orange County. During her tenure, she earned a reputation as one of the most assertive job recruiters in the company, showcasing her talent for identifying and nurturing talent within the organization. Beyond recruitment, Patty also played a pivotal role in training numerous store and restaurant managers, contributing to the company's overall success.
However, her journey took a transformative turn when she decided to leave the corporate world behind. In a bold move, Patty ventured into entrepreneurship by starting her own catering and entertainment company. This shift allowed her to explore her creative talents and entrepreneurial spirit, setting the stage for her future endeavors.
In 2002, Patty embarked on a mission that would define her life's passion. She founded the Women's Journey Foundation, drawing on her coaching skills and human resources background to mentor young girls. This organization became her platform for making a profound difference in the lives of girls, particularly those facing challenges and at-risk situations. Patty's focus on fostering self-esteem in girls became her driving force, and she dedicated herself to empowering generations of women to discover their inner strength and purpose.
Over a span of more than seventeen years, the Women's Journey Foundation's Free Self-Esteem program has touched the lives of countless at-risk girls, providing them with guidance, support, and the tools they need to build confidence and resilience. Patty's tireless dedication to this cause has left an indelible mark on her community, transforming the lives of young girls and inspiring others to join her mission.
In addition to her work with the Women's Journey Foundation, Patty Turrell has also excelled as a producer, collaborating with a wide range of celebrities, famous authors, politicians, and activists. Her ability to connect with influential figures and produce meaningful content has further expanded her reach and influence.
In summary, Patty Turrell's journey is a testament to her unwavering commitment to empowering women and girls. Her transition from a successful corporate career to a champion of self-esteem and empowerment reflects her passion for making a positive impact on the lives of others. Through her work with the Women's Journey Foundation and her achievements in the world of entertainment, Patty Turrell continues to inspire and uplift individuals, leaving a lasting legacy of empowerment and self-discovery.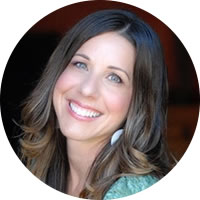 Justine Arian-Edwards, Vice President
Justine Arian-Edwards, CPCC, Women's Transformation Coach, Award-Winning Speaker and Best Selling Author, is fiercely committed to inspiring purpose-driven women to gain the clarity and confidence they need to be powerful, both personally and professionally, so they can fulfill on their highest potential and purpose.
She is the creator of "Finding Me, Impacting We, a life-changing annual women's empowerment event. She leads The Awakening Woman of So Cal Meetup and is the Founder of "The Multi-passionate Moms Club" a coaching community to support women who are passionate about being good moms and making a difference, while owning their personal power.
Additionally, Justine is a Marine Clerk at the Port of Los Angeles/Long Beach. She has been a union member for over 19 years and has served on the Publicity Committee, Chaired an annual Working Class Women's Luncheon and has volunteered in various capacities throughout her career.
Justine is the mother of 2 children and 2 step-children with her partner Ethan, and lives in Huntington Beach.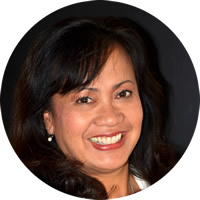 Monique Furuike, Treasurer
Monique Furuike (pronounced Fu-ru-ee-keh) considers herself a 'professional volunteer' at her children's schools. She has held leadership roles including PTA President, Parliamentarian and served on the School Site Council
Currently, Monique is the liaison for the Huntington Union Council PTA, a committee chairperson for the Dutch School of Southern California and a Girl Scout Troop leader. Monique also works as a substitute teacher at the Huntington Beach City School District.
Previously, Monique co-owned and managed a bath and body products retail store in West Hollywood. She also worked as an international flight attendant for 17 years, translating for Dutch speaking passengers.
Monique was born in Holland to parents of Dutch-Indonesian ancestry and loves connecting with people of diverse backgrounds. She lives with her surf-loving husband and their two children in Huntington Beach.
Monique is honored to serve on the board of The Women's Journey Foundation. She finds joy and inspiration in helping others and believes it is all about the journey.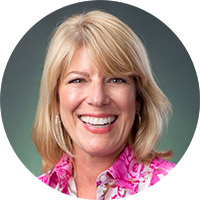 Eve Chauvel
Eve Chauvel has a strong desire to serve others in her community, coupled with a passion for seeing them succeed. Having worked as an Account Manager at United Way of OC, an independent consultant with grassroots organizations, and a board member for Human Options, she knows the value of giving back with her time, talent and treasures. Eve received her B.A. in Psychology & Social Behavior from UC Irvine in 2003 followed by her M.B.A. from the Merage School of Business at UC Irvine in 2006. For six years, she and her late husband, Thomas, owned and operated a home-based travel agency. In 2021, she co-produced the film "Making HERstory: A Virtual Performance" with Patty Turrell. Currently, she is focusing her time as an Advisory Board Member for the Women's Legacy Project, writing a memoir, and serving as a Licensed Prayer Practitioner with OC Spiritual Center. She is the proud mother of an amazingly creative daughter, Kelsey.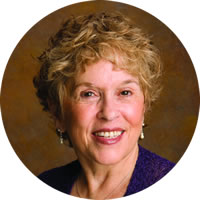 Vivian Clecak
Vivian Clecak is the founding executive director of Human Options: Alternatives for Abused Women and their Families for over 34 years in Orange County, California. She led the agency from classic grassroots beginnings through successive stages of growth, including a capital campaign which modeled a unique collaboration with the public and private sectors. As a CEO, Vivian has always been on the cutting edge of learning and leading. She was a Hesselbein Fellow of the Peter Drucker Leadership Institute in 1998 and received a scholarship to the first Executive Program for Nonprofit Leaders sponsored by Stanford University Business School in 2001. Vivian was a coach in the Fieldstone Foundation Coaching Network for Nonprofit Executives for four years. She was certified as an organizational transition consultant through the William Bridges Institute and is a past member of the Vistage Leadership Network (formerly TEC). Vivian is an honors graduate of Stanford University and received her MSW at UCLA. She is also a licensed clinical social worker and marriage family therapist with 30 years experience working with individuals and groups. Vivian has merged her clinical and organizational leadership skills in her current coaching practice and leads workshops on Nurturing the Nurturer, Transition Management, Capacity Building, Board Development, and Revitalizing the Leader. She has developed a leadership network for nonprofit executives and two leadership groups. Her workshops, on such key topics as organizational change and executive succession have assisted organizations to thrive and approach their business from an innovative perspective.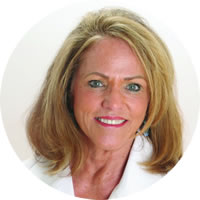 Mary Navarro
Mary Navarro's background includes:
Assistant Superintendent of Educational Services, small rural-affluent district predominately English speaking (15,000 students) and large, urban low-income district of second language learners.
Principal, immigrant Charter School Grades 6-12
Educational Curriculum Consultant K-12 for State and Federal Textbook Adoption Coordination, Teacher Leadership
Director of Professional Development, Research and Assessment, 9-12 School District
Director of the High School Initiative BASRC, Bay Area School Reform Collaborative/West Ed
Middle School Vice Principal; District Coordinator of Professional Development Grades K-8, and 6-8 Middle School
Principal of Bridge Program in partnership with San Jose State University, 9-12 High School District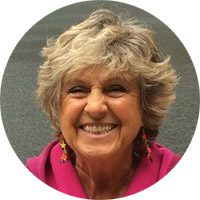 Diane Middleton
Diane Middleton is a retired attorney from San Pedro who spent over 40 years representing injured waterfront workers. Her commitment to the movement for social and economic justice includes being one of the founders of the Harry Bridges Institute (named for the legendary leader of the International Longshore and Warehouse Union) and the Diane Middleton Foundation. The DMF has awarded grants to over 250 individual projects totaling more than $1 million to promote grass roots leadership among labor, civil rights, educational and homeless activists. Notable grantees have included the Coalition for Educational Justice/Students Deserve (working within the LAUSD) and the Los Angeles Community Action Network (leading the movement among LA's unhoused). Diane has served on many community boards as well as being appointed to be a Commissioner of the Housing Authority of the City of LA and Commissioner of the Port of Los Angeles.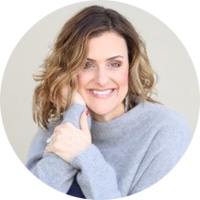 Kelly Lam
Kelly Lam is a wellness expert and founder of The Whole Purpose, a company that offers individuals and corporations an innovative approach to physical and emotional wellbeing through Mindful Wellness and Purposeful Communication.  The Whole Purpose creates customized wellness programs for corporations and host community wellness events all driven from Kelly's passion to help others live healthy lives.
After many years working in corporate America, Kelly realized the vital need for healthy and balanced wellness solutions. Through her first-hand experience, she has brought 'whole' solutions to various global corporations and exercises her talents by producing corporate and specialty events that are customized to promote individual health on a broad scale.
Kelly's passion and expertise combine to create a unique connection with her clients that stems from her own personal journey towards wellness, coupled with the desire to empower others. With many years in the wellness and nutrition sector, Kelly is a seasoned consultant and teacher of yoga, nutrition and health programs designed to achieve optimal wellbeing.
Kelly is an active philanthropist and serves as a board member for several non-profits and organizations including, Golden Rule Charity, Southern California Hospice Foundation, University of La Verne's President's Advisory Council and the is the president of The Uncorked for Hope Foundation. Her passion to help the community is shown through Kelly's hard work and desire to help others live happy and healthy lives.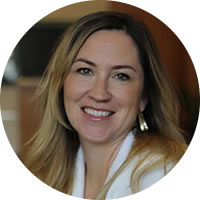 Katie Adams Farrell
Katie Adams Farrell is a business owner, wife, mother, community organizer and feminist activist. Her firm, KAF Catalyst is a fundraising and financial management consulting firm for nonprofit organizations that melds for-profit strategies and nonprofit soul to create new and innovative models for growth. Katie has wealth of knowledge about not-profit fundraising and functionality. Prior to forming KAF Catalyst, she led fundraising teams at institutions small and large where she raised more than $50 million.
In addition to serving as an Advisory Board member of the Women's Journey Foundation, Katie holds leadership positions on other community Boards including NAWBO-OC, the Professional Advisors at the Natural History Museum of Los Angeles County and Democracy and Progress PAC and is a member of the School Site Council Board at her children's elementary school. She is a platinum member of the Orange County Diversity Council and her family is active in supporting numerous causes locally. Katie is a FINRA-licensed financial representative and holds a Bachelor's of Fine Arts in Music Performance (on violin and viola) from California State University, Long Beach.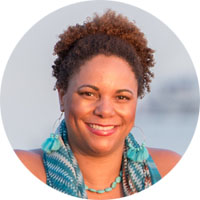 Melissa Morgan
Melissa has a rich history of work in education, diversity and inclusion, civil rights and youth-serving nonprofits. She is a relationship builder and solution seeker who values working closely with community leaders and institutions, businesses, philanthropists, grassroots groups, faith leaders, youth, and people of many backgrounds to find common ground and collaborative opportunities for the common good.
Melissa is dedicated to the betterment of our communities through the delivery of engaging leadership training, interactive strategic planning, dialogue-based human relations programming and community service projects. Inspired by the values of compassion, equity, inclusion, restorative justice, respect and dignity — she aspires to bridge understanding between people in workplaces, schools and communities.
Melissa has a background in, and passion for anti-bias education, nonviolence, hate crime education, racial justice, youth empowerment, the arts, technology, marketing, and all things communications. Her professional experience has included work with the Anti-Defamation League, Orange County Human Relations Council, the Heart of America Foundation, the National Conference of Community and Justice, the Los Angeles Conservation Corps, and the City of Long Beach Human Dignity Program. She currently volunteers with her community's Jewish Community Center and the NAACP.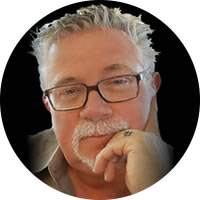 Dr. Jim Turrell
Dr. Jim graduated from Cal-State University at Los Angeles in 1964 and was a professional musician and teacher. In 1987 he became a minister and has written 12 books. He currently trains writers in an online program called CSL Writers Workshop.