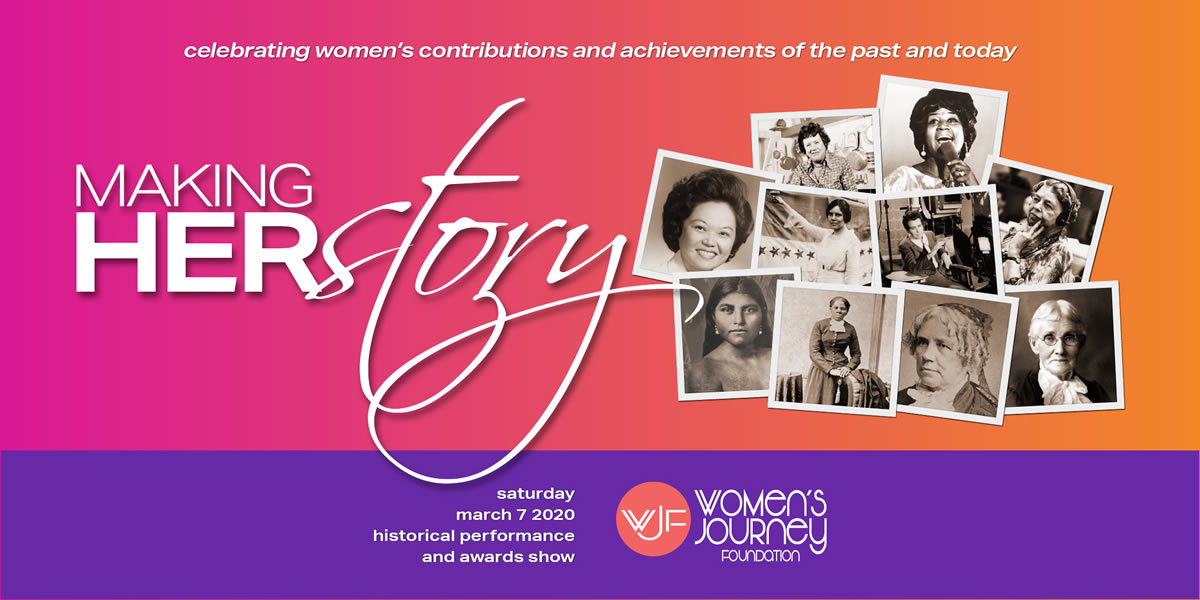 4th Annual

Making HERstory
Saturday, March 7, 2020
Women are without lineage in American History. In 3500 years of recorded world history 0.5% is devoted to women. Less than 3% of American women who have made a difference in the United States are rarely seen in our history books.
One can no longer deny the tremendous contribution and advancement of women over the last 100 years.
We draw strength and inspiration from those who came before us. Their legacy is our story, and a truly balanced and inclusive history recognizes how important women have always been in American society.
Through a 40 minute visual and cultural performance, interactive exhibits and activities, an awards ceremony and printed resources, Making HERstory brings to life the real accomplishments and contributions of women historically and of today.
How did women affect change to society? What were their dreams, values and challenges?
When we witness the stories of these women, we learn that women can achieve anything, without limits. Women's achievements expands our sense of what is possible.
Making HERstory honors the past, embraces the present and supports the future of all women.
"If we want our girls to benefit from the courage and wisdom of the women who came before them, we have to share their stories." – Shireen Dodson
Over the past 3 years we have educated, inspired and uplifted hundreds of women, men and children through our signature event. Every year gets better and better and we are proud of where we are going.
Our goal is to duplicate our efforts and expand our reach into colleges, high schools and community organizations across the country. We are also working on a Fair History Act Initiative that will insure women's stories are told and fairly represented.
Please join us this year. We are looking for host committee members, sponsors, volunteers, collaborators and focus group teams. Please let us know your area of interest and one of our team members will reach out.
Making HERstory
Saturday, March 7, 2020
6:00 – 9:00 pm
(Doors open at 6:00 pm)
University Synagogue
3400 Michelson Drive
Irvine, CA 92612