The 14th Annual
Women's Journey Conference
The One and Only Women's Pop Up Conference
Took place at the
Long Beach Convention Center
on September 30, 2017
Our Speakers included: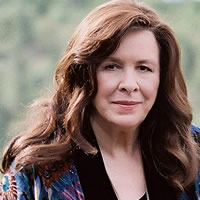 Dr. Jean Houston

Jean Houston, Ph.D., scholar, philosopher, master storyteller, is one of the foremost visionary thinkers and doers of our time.  She is regarded as one of the principal founders of the Human Potential Movement.
Dr. Houston is the author of twenty-six books, advisor to UNICEF and has worked with multiple Presidents and First Ladies.  Her lifetime passion is to encourage the inherent possibilities, visions and capacities that lie within each person and translate them into positive action.  Her talks are legendary for their ability to inspire, inform and activate her audience.
Check out Dr. Houston on Super Soul Sunday at https://youtu.be/obGfHI6Q5l4.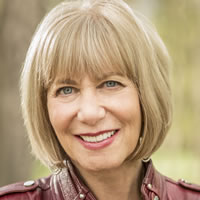 Dr. Joan Borysenko
Joan Borysenko, Ph.D. is one of the leading experts on stress, spirituality, and the mind/body connection and is a Harvard Medical School trained cell biologist and licensed psychologist.
Dr. Borysenko is the New York Times best selling author of Minding the Body, Mending the Mind and has authored thirteen other books and numerous audio and video programs.  She is one of the most popular and sought after speakers in the field of health, healing, and spirituality
Get to know Joan Borysenko at https://youtu.be/mj0jubalX7A.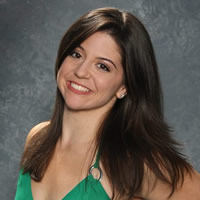 Jen Bricker
Jen Bricker motivates and inspires her audiences and everyone around her with her incredible story.  Born without legs, given away at birth and left in an orphanage in Romania, one would think that she was destined for a life of hardship.  That would not be Jen's journey!
Come hear her story of, "Never say can't" which lead her to become a state champion tumbler, motivational speaker and author of Everything is Possible.
Come meet Jen and hear her inspirational story at https://youtu.be/sf-_DZnwRss .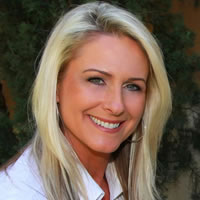 Leanne DiSanto
As a Life Strategy and Results Coach, Leanne helps you take your life off auto-pilot so you can live a more engaged, energized and empowered life.   Her passion is to move you from overthinking and overwhelm and into intentional action, so you can prosper in all areas of your life.
As a speaker and seminar leader, she is passionate about changing the conversations that hold us back from our greatness and our deeper spiritual connection.
Leanne is the Amazon #1 Bestselling co-author of "Faces of the New Feminine Leadership: Real Women, Real Conversations, Real Impact."
She shares her story of love and loss and her journey from self-doubt to self-love.  She believes that all our blessings, struggles and tragedies are the seeds that have helped us grow and blossom into who we are today.  Leanne's hope in sharing her journey is for you to honor yours, know that you are not alone and to live your truth.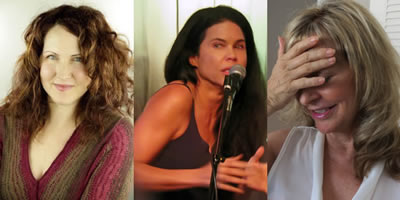 Award Winning Storytellers
Overcome? Or, Over IT?
True Tales of Courage and Occasional Vanity
DEBRA EHRHARDT Actress/Author Debra knows "Jamaica Farewell" is more than a song. She risked her life escaping her home in Jamaica during a violent revolution. Fleeing her island paradise was beyond dangerous, however, with the help of an unwitting CIA agent, she fled. After escaping poverty, prison and rape in her courageous pursuit, Debra has fulfilled her dream: Coming to America. DEBRA'S MOTTO: Stirred. Not Shaken.
BRENDA ADELSON Actress/Author Brenda has her own definition of the F word: Forgiveness. Creator and star of the critically acclaimed one-woman show, My Brooklyn Hamlet, Brenda tells her real-life story. Her mother was shot and killed by her father and then her father quickly took a new bride, her aunt (her mother's sister). This is a story about how to find joy and trust again after you've lost everything. BRENDA'S MOTTO: From Hamlet: "There is nothing either good or bad but thinking makes it so."
MARIANA WILLIAMS Author/Producer of Long Beach Searches for Greatest Storyteller, Mariana is vain. Thrifty is one thing–but, how about the risky business of budget plastic surgery. This hilarious true tale is told with candor, giving a shocking look into one doctor's suburban home/clinic. Instead of an anesthesiologist, she was given a pill for 'Twilight Sleep.'" She asks, "Well, uh, when do I wake up?" to which Dr. Harlene was very philosophical, "When the time is right." Mariana's bravery may not have the epic proportions of Debra and Brenda, but it's real. MARIANA'S MOTTO: It sucks to be vain AND poor.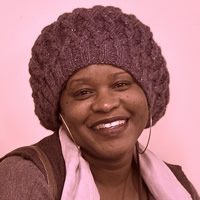 Suzette Shaw
Suzette Shaw is many things: an activist, an actor, a blogger, a poet, a performer and a powerful force for positive change in the Skid Row community. She is intentional in her speech fashionable and deliberate in her actions; unapologetically vocal. She is direct, wasting no time in her candor.  At times coming off bold, brash and confident, while always graceful and poised.
"People see me as strong and yet, I am as fragile and broken as anyone.  A Skid Row resident since December 6, 2012 and despite being a relative newcomer, she is fiercely protective of the community and has quickly taken on the role of spokesperson for the women of Skid Row. She regularly appears in theatrical productions, printed publications, speaks at community gatherings as a board liaison and is not afraid of controversy.
Our Entertainers Included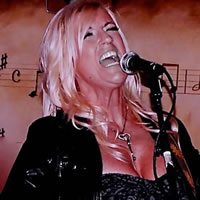 Tricia Freeman
Tricia Freeman, a Southern California favorite, has stared the stage with Olivia Newton John, Missing Persons, Eddie Money and many more.  She has toured around the world and her studio work has brought her performance credits in three movies from Disney, Time Warner, and Indigo Films.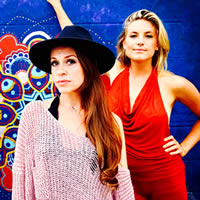 HeArt Medicine
Krista Richards & Annie Anton of HeArt Medicine are soulful songstresses, who use music as a tool to celebrate and honor the full spectrum of the human experience. They are heart-centered muses on a mission to bring rich, potent musical medicine to the planet at this pivotal time.  A fusion of ancient shamanic tradition, old time gospel, and modern soul – HeArt Medicine weaves a medley of magical elements, to awaken, harmonize, and nourish the human heart.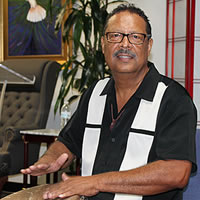 Alejandro Tovares
Alejandro is a professional percussionist and community psychologist. He brings infectious collaborative energy that motivates all those lucky enough to be in his presence. He teaches his students the importance of rhythm and musicality, while making it fun and exciting.
Our Featured Artists Included
Allison Adams
www.allisonadams.net
Ardena Brooks
www.designsbyardena.com
Kathleen Carrillo
www.kathleencarrillogalleries.com
www.yourcreativeawakening.com
Nelly R. Lepe
www.lepeldesign.com
Jacki Long
www.jackilong.blogspot.com
Cara Nilsen
www.caranilsenart.com
Melody Owens
www.melodyowensart.com
Heather Soodak
www.heathersoodak.com
LeeAnna Yater
www.leeannayater.com
Nikita Young
www.nikitayoung.com
Mignon Z. K. 
www.mignonart.com
The 2015 Conference
The 2013 Conference