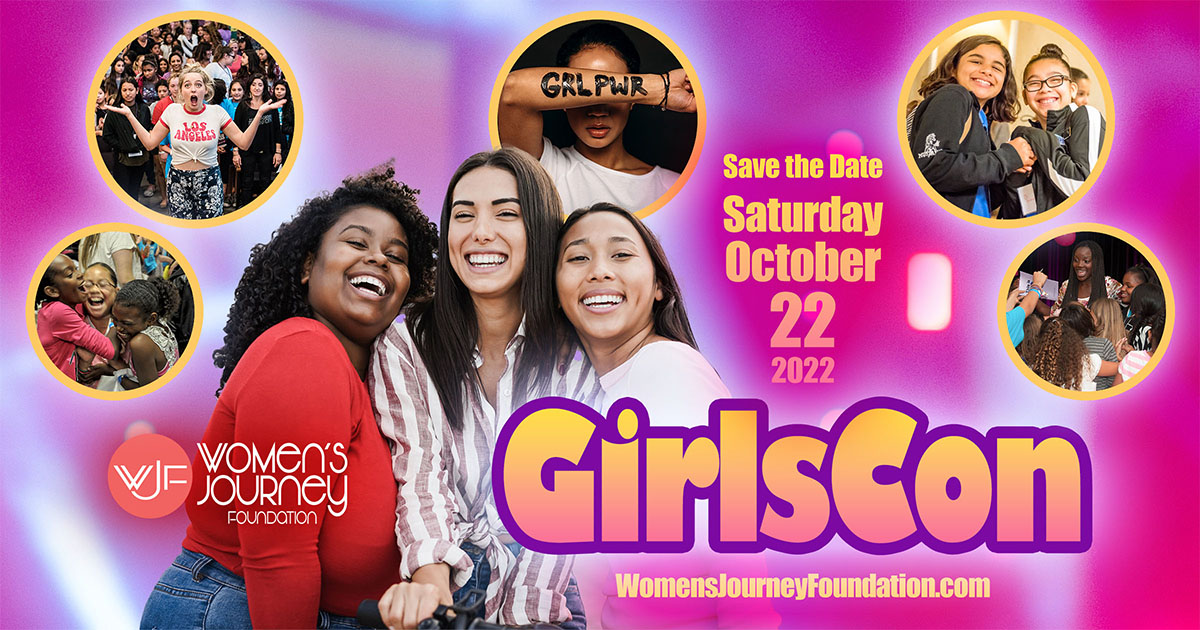 VOLUNTEERS… We Really Need YOU!
The Women's Journey Foundation is
Excited to Announce the Return of
16th Annual GirlsCon Event
October 22, 2022
!
After a two-year hiatus, we are so happy to bring back this esteem-boosting, confidence-building event for girls ages 10-18. And starting this year, we will host this event in-person and online.
We are looking for those Special People who would LOVE to ASSIST with Planning, Organizing, and Volunteering
– Committee Member, Event Planning, Social Media, Photo/Videography, Catering, and Same-Day Event Duties –
There are Plenty of Opportunities to Showcase Your Talent and Skills, while Reaching Girls Across the United States.
YOU can have the Greatest Impact with These GIRLS!
Join us at the
GirlsCon Volunteer Meeting
– Sunday, October 16 at 12:30 pm PST –
To learn how your efforts will have the greatest impact for these girls.
If you're interest in attending this meeting, email monique@womensjourney.org