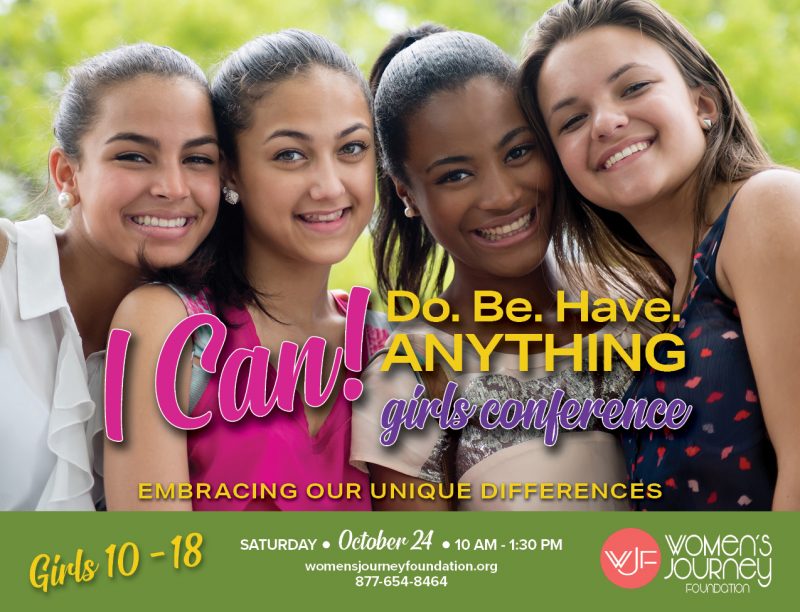 Click Image to Enlarge Flyer
I Can Girl's Virtual Conference | Saturday, October 24, 2020
10:00 am to 1:30 pm
The Women's Journey Foundation invests in our future generations by offering this very special, one of a kind annual event. Since 2006, we have gathered girls from all socio-economic and cultural backgrounds and is funded entirely by donations.
Click the Image Above to See a Slideshow
Making HERstory | March, 2021
In honor of Women's History month, every March, and in alignment with the mission of the Women's Journey Foundation, we bring you this one of a kind event, Making HERstory.
Where are the women in American history? Who were they and what were their accomplishments and contributions?
We focus our spotlight on the lives of women throughout history who defied stereotypes and broke barriers.
Actors play influential women in American history and shared these trailblazing women's stories as we honored women of today in these same roles and professions. This annual, multi-generational event is educational and highly inspiring.
Click the Image Above to See a Slideshow
Women's Journey Conference | Highlights
Long Beach Convention Center
Long Beach, CA
A day of inspiration and empowerment brought together celebrity guest speakers, famous authors, entertainers and exhibitors. This fun-filled, high-energy event was like no other conference you have seen.
Click the Image Above to See a Slideshow