Bowling for Girls Self-Esteem | August 21, 2022 | Noon to 3 pm (PST)
Join a team. Form a team. Donate.
We are looking for individuals/teams. It's fun, easy and all for a great cause. Proceeds fund our free self-esteem program for at-risk girls.
Irvine Lanes • 3415 Michelson Drive, Irvine CA 92612
To participate, click the button below and follow these directions:
Under picture click  I Want to Fundraise for this
Create a team
Enter team name
Next page: Edit details for your team
Fill in short description, option to change team fundraising goal (suggested is $1000) team member goal (suggested is $250)
Save
Congrats! You've created TEAM NAME
Take me to my TEAM PAGE
Copy link on the left side to share your personal team link for others to join team or donate
You'll also receive an email from GiveLively with instructions and link to share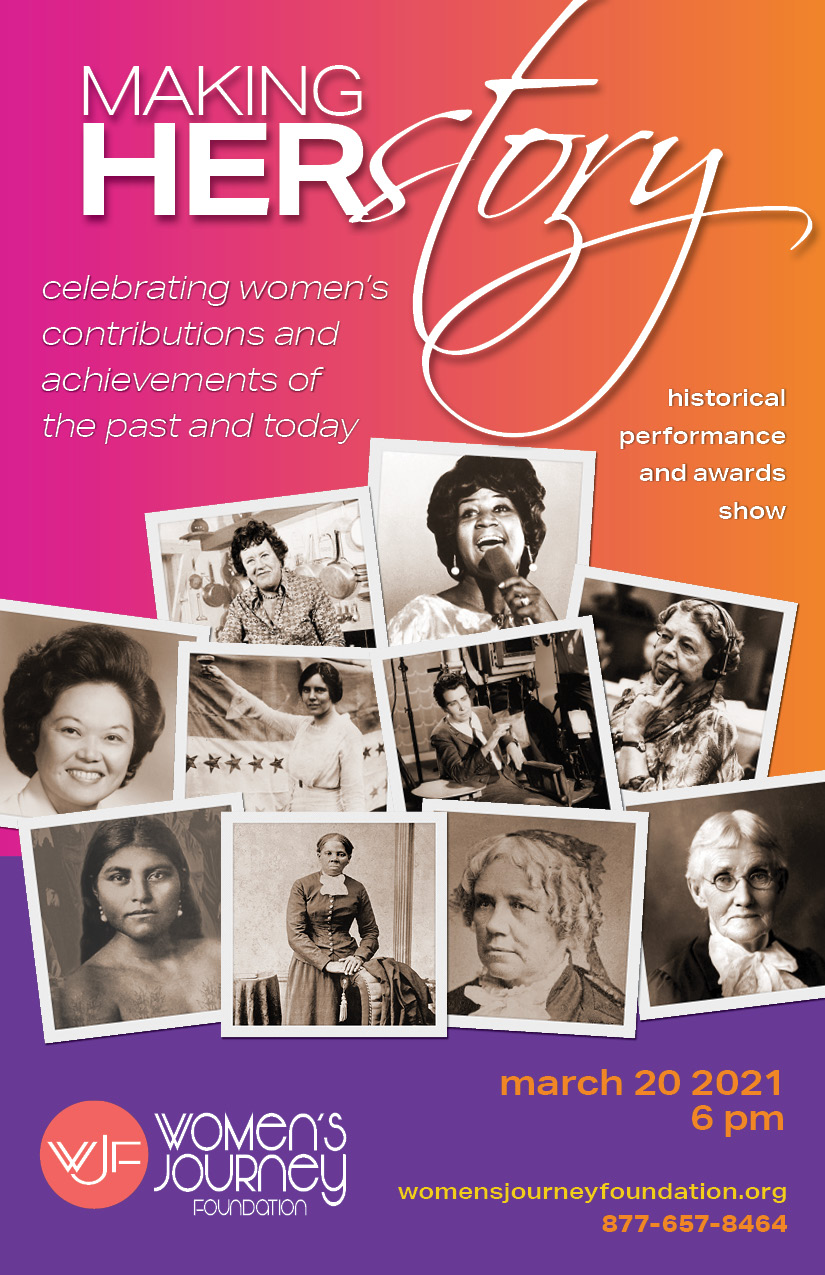 Making HERstory | March 20, 2021
In honor of Women's History month, in alignment with the mission of the Women's Journey Foundation, we bring you this one of a kind event, Making HERstory.
This annual, multi-generational event is educational and highly inspiring.
For more information, visit the event page >.
Click the Image Above to See a Slideshow
Women's Journey Conference | Highlights
Long Beach Convention Center
Long Beach, CA
A day of inspiration and empowerment brought together celebrity guest speakers, famous authors, entertainers and exhibitors. This fun-filled, high-energy event was like no other conference you have seen.
Click the Image Above to See a Slideshow