I Can Girl's Virtual Conference | October 30, 2021 | 10 am to 2 pm (PST)
The Women's Journey Foundation invests in our future generations by offering this very special, one of a kind annual event. Since 2006, we have gathered girls from all socio-economic and cultural backgrounds and is funded entirely by donations.
Click the Image Above to See a Slideshow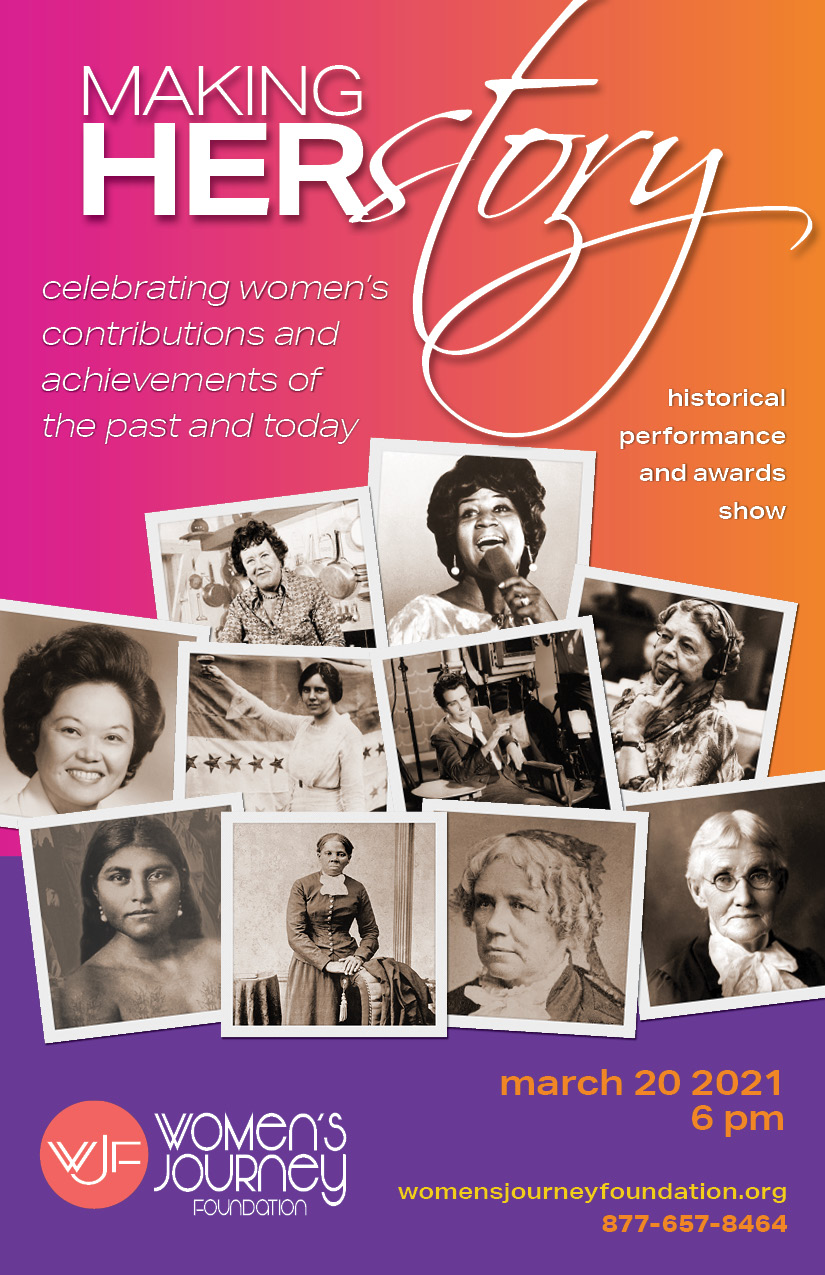 Making HERstory | March 20, 2021
In honor of Women's History month, in alignment with the mission of the Women's Journey Foundation, we bring you this one of a kind event, Making HERstory.
This annual, multi-generational event is educational and highly inspiring.
For more information, visit the event page >.
Click the Image Above to See a Slideshow
Women's Journey Conference | Highlights
Long Beach Convention Center
Long Beach, CA
A day of inspiration and empowerment brought together celebrity guest speakers, famous authors, entertainers and exhibitors. This fun-filled, high-energy event was like no other conference you have seen.
Click the Image Above to See a Slideshow